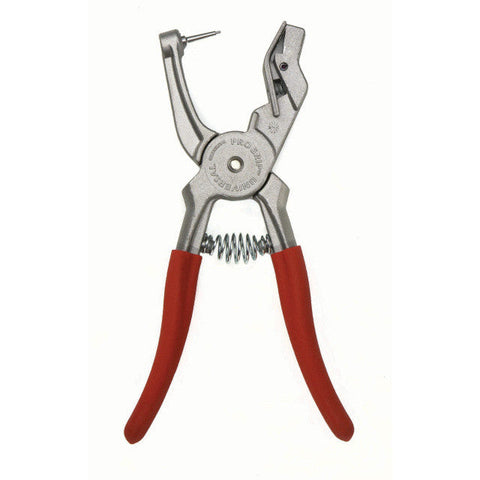 Destron Fearing Duflex Applicator - Pro Grip
Description:  
A Destron Duflex® applicator with tough, red, foam plastic handles for added grip and cushion for the hand. 
Key Benefits: 
Handle and jaw design eliminates all pinch-points protecting the hand and animal's ear. The jaw pin is made of a reinforced stainless, surgical grade steel and is replaceable if damaged.