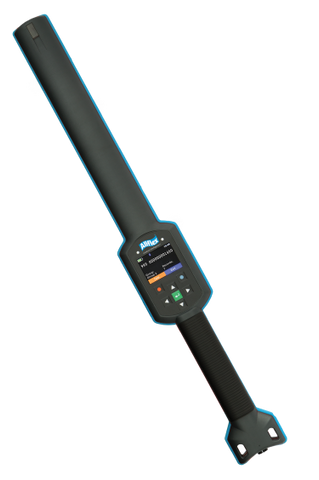 Allflex Reader AWR300 Hand-held EID Reader
Allflex AWR300 Stick Reader
Description of Allflex AWR300 Stick Reader:
The AWR 300 is the next generation EID stick reader and features a 8GB memory with a large back-lit display.
Robust construction boasts an ingress protection rating of IP67. It is lightweight, well balanced and comfortable in the hand.
Includes: AWR300 Stickreader, ISO 11785, USB, Bluetooth, WLAN, IP67, Li-Ion battery, USB and charging cable, wall mount charger .
Key Benefit of Allflex AWR300 Stick Reader:
Key features include:
Long read range (30cm or 12″), for all HDX, FDX-B ear tags to ISO Standard 11784/11785
Outstanding battery life, even at top power consumption, in continuous read mode, the LI-Ion Battery will last around 12 hours
8GB memory for up to 1 million records. Record tag numbers with time stamp data and additional information
The database function can display several items of data at once and add new information for an individual animal from defined lists including breeds or medicines
Activities announced by multiple LED lights, plus a choice of sounds and vibration, to ensure you never miss an action
Large backlit color display, to clearly read IDs at scanning, even in dim light
Lightweight, well balanced with a robust construction and weatherproof to IP67 standard
Built-in real-time clock displays Date and Time
Connect to external devices using either WLAN, USB or Bluetooth connection